Our Chiropractic Techniques
Most adjustments are carried out using a spring loaded, low force, hand-held instrument that is very gentle for patients of all ages. Dr. Shambrook has Advanced Proficiency Rating in this technique and has worked as an Instructor for this technique at seminars in America and Australia.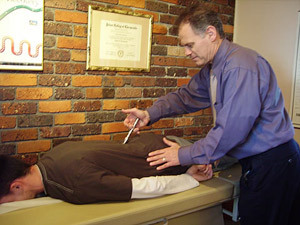 Dr Shambrook is also proficient in manual adjusting techniques.
The primary adjusting techniques we use include:
Activator Methods®
This is a system of spinal evaluation combined with a handheld adjusting instrument that delivers a consistent, low-force thrust. read more»
Diversified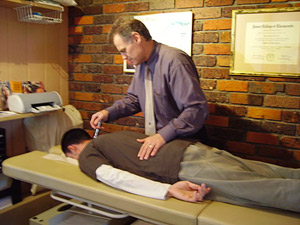 After identifying which vertebrae have lost their normal motion or position, a specific manual thrust is applied to free up "stuck" spinal joints. read more»
If you've been to a chiropractor before and prefer to be adjusted in a particular way, let Dr. Shambrook know. We want you to relax, enjoy and fully benefit from your chiropractic care.
In the Melbourne suburbs of Greensborough, Eltham & Diamond Creek…
Get the best for your back so you can get back to your best!